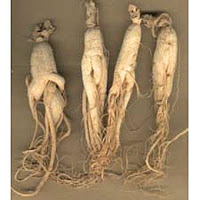 Um estudo coreano e outro japonês afirmam que o
Ginseng panax
pode ter um papel importante na recuperação capilar por inibir a enzima 5-alfa-redutase, grande responsável pela conversão de testosterona em diidrotestosterona, sendo este último o hormônio responsável pelo desenvolvimento da atrofia capilar na alopecia androgenética.
O uso do Ginseng panax também parece estimular a proliferação de células na papila dérmica (uma das regiões da raiz do cabelo responsável pelo crescimento dos fios).
Os dois estudos sugerem que componentes extraídos do ginseng poderão ser utilizados no desenvolvimento de produtos de uso tópico (no couro cabeludo), para o tratamento do problema.
Referências: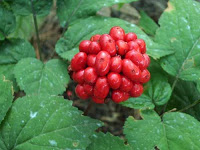 Park S, Shin WS, Ho J.
Fructus panax ginseng extract promotes hair regeneration in C57BL/6mice.
J Ethnopharmacol. 2011.
Murata K, Takeshita F, Samukawa K, Tani T, Matsuda H. Effects of Ginseng Rhizome and Ginsenoside Ro on Testosterone e-alfa-Reductase and Hair Re-Growth in Testosterone-treated Mice. Phytother Res. 2011. doi: 10.1002/ptr.3511.